You are welcome to write some comments on the RevenueResponse program.
We welcome your suggestions that help us to improve money earnings with the RevenueResponse. Just leave here a message how are you doing with the RevenueResponse and share your knowledge with other webmasters.


RevenueResponse

This company doesn't pay now
SITE RevenueResponse IS SCAM, PAYMENT NEVER ARRIVED AND NO RESPONSE TO EMAILS

RevenueResponse is paying up to $5 for 1000 unique visitors from ANY countries, ANY thematic traffic and ANY kind of resources. You get up to $5 CPM offer, real time statistics, various payment systems such as (Epassporte, Egold, Fethard, Paypal, Webmoney), twice a month payments without holding, opportunities to earn bonuses, Three-tier commissions.
REVIEWS AND COMMENTS ON RevenueResponse program.
Page: [0]
---
Albert
Rating: 10
Mike, are you sure about that
Posted: June/20/2007
---
Mike
Rating: 1
This is scam , they never paid me my moneythey owe me 487$ and every time I ask them when I will get paid they say tomorrow or atleast this weeknow its more than 2 months and nothing paid , so I wanna warn you people to stay away from those crooks
Posted: May/29/2007
Make $100s per day by sharing links.

BEST Pay Per Click with high CPM rates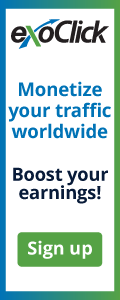 Monetize adult traffic or movie sites