Please if you like PlugRush program, we will be happy if you recommend it to your friends.
You can easy send PlugRush link to your friends and they will come here. Share PlugRush with your friends.


PlugRush

PlugRush is a rock star in adult CPM and popups affiliate programs. As it is modern now you can monetize beside webtraffic also mobile traffic as PlugRush uses customizable widgets to show ads and content in a new innovative way.
You can simply build your own unique widget in minutes, place it on your website and start making money right away.
With this affiliate network that is mainly targeted to adult publishers you can simply make money as publisher or obviously you can also advertise. But what is extra is trading platform so you can basically exchange money... so once you make money as publisher than you can spend them as advertiser.

Beside standard marketing materials has plugrush also plugins for Wordpress or API for developers.
Website is run in most major languages.

This adult affiliate network pays you also weekly and payment is sent via Paxum, Paypal, Payoneer, RedPass or Wire transfer.



If you have a friend that you would like to recommend this page to, or if you just wish to send yourself a reminder, here is the easy way to do it!

Simply fill in your name and e-mail address, and the e-mail address of the person(s) you wish to tell about PlugRush, and click the SEND button.

If you want to, you can also enter a message that will be included on the e-mail.

After sending the e-mail, you will be redirected back to the page you recommended!


Make $100s per day by sharing links.

BEST Pay Per Click with high CPM rates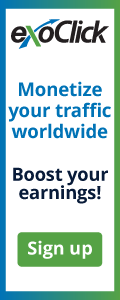 Monetize adult traffic or movie sites