Please if you like MediaText program, we will be happy if you recommend it to your friends.
You can easy send MediaText link to your friends and they will come here. Share MediaText with your friends.


MediaText

This company doesn't pay now
MEDIATEXT SENT LAST PAYMENTS AND CLOSED DUE TO INTERNAL PROBLEMS:(

MediaText is in-text ads advertising company having high goals to become leading company in the industry.

MediaText has its own advertisers so there is no middle man like with other networks so you get more money straight from what advertiser pays. Publishers get 50% rev share...

MediaText gives advertisers the ability to target consumers through keywords and deliver text, image, video or flash animated advertisements. Publishers can monetize the content of their site without sacrificing additional space. Publishers also benefit from active or passive income from referrals to the MediaText publishers program.

There is also Great referral program which is paying 5% of your referral webmaster make. That is including earnings from his referrals and his referrals and so on.

MediaText is based in Canada and pays webmasters with cheque, paypal, ePassporte, Stormpay and wire. Minimal payment is $50.
They are looking mainly for webmasters who can deliver more than 5mil page wiews per month but other sites are also welcome to join. If you have any questions there is Canadian toll free number or ICQ support ready to help you.



If you have a friend that you would like to recommend this page to, or if you just wish to send yourself a reminder, here is the easy way to do it!

Simply fill in your name and e-mail address, and the e-mail address of the person(s) you wish to tell about MediaText, and click the SEND button.

If you want to, you can also enter a message that will be included on the e-mail.

After sending the e-mail, you will be redirected back to the page you recommended!


Make $100s per day by sharing links.

BEST Pay Per Click with high CPM rates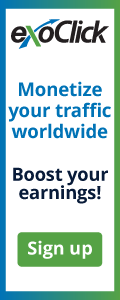 Monetize adult traffic or movie sites